The Virtual Accounting Visionaries
Behind AccountingDepartment.com

Meet the co-founders of AccountingDepartment.com. Their passion for accounting technology coupled with a collective desire to deliver accounting done right has developed into the best virtual accounting service in the industry.
---
Dennis Najjar
Dennis.Najjar@AccountingDepartment.com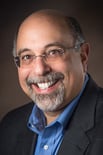 Dennis Najjar has worked in public accounting since 1982. After graduating from Rutgers University in 1982, Dennis joined Coopers & Lybrand. In 1986, Dennis started the public accounting firm Dennis M. Najjar, CPA. His practice has an emphasis on tax planning and preparation for corporations, partnerships and individuals. Throughout his career, Dennis has worked exclusively with small, medium and start-up businesses, giving him the knowledge and experience to oversee the AccountDepartment.com team in helping clients with strategic business planning for future success and growth.
---
Bill Gerber
Bill.Gerber@AccountingDepartment.com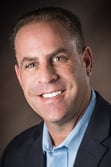 Bill Gerber has worked in the financial field for more than 18 years, bringing a wide range of expertise in technology and business consulting. Bill is responsible for setting the innovative company-wide strategies and building the overall business using state-of-the-art accounting technology. He oversees the sales, marketing, quality assurance and successful delivery of business process outsourcing (BPO) accounting and bookkeeping services to clients. With his assistance, AccountingDepartment.com has become the nation's leader in virtual accounting services, winning the CPA Technology Advisor Award and the Forbes Award. Bill and his team design cutting-edge procedures to streamline accounting departments while providing the blueprint for accounting industry business practices.