At AccountingDepartment.com, we provide outsourced, virtual accounting and bookkeeping services for clients from a wide range of industries. See what they have to say below, and imagine what we can do for your company.
Meet P3S Corporation, a government contractor with precise DCAA compliant accounting needs. They became a client of AccountingDepartment.com in the beginning of 2015. Hear Mary Ellen Londrie, CEO of P3S Corporation, discuss their experience with us.
---
Meet Gaslight, a custom software development company who found us on the hunt for better practices and procedures in their accounting. They became a client of AccountingDepartment.com in the middle of 2014. Hear Chris Moore, CEO of Gaslight, discuss their experience with us.
---
When we met AccountingDepartment.com, we were in the market for a full-time bookkeeper and had conducted numerous interviews to try to fill the position. None of the interviews that we conducted could match the level of process, expertise, oversight, analysis, and service that is offered by AccountingDepartment.com. While cost was an important factor in our decision making process, we could not overcome the value that AccountingDepartment.com was going to bring to our company.
Working with AccountingDepartment.com has given us the ability to track our finances more accurately and has helped us in our strategic decision making process. Between the detailed financial package, the dashboard, and the monthly financial review we now have detailed knowledge of how our company is performing financially, and can make informed decisions much quicker than in the past.
We were audited by the State last year, we changed banks and requested a sizable loan. In each case, we were complimented on our processes, and the detail and accuracy of our financial reports.
Mike Peart, President/CEO
i4DM

---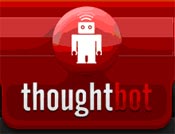 At Thoughtbot, Inc. we work hard to only spend time on the things we enjoy doing or that are core to the actual services we offer. We seek to delegate everything else to someone who will do a better job than we ever could. AccountingDepartment.com is the better person to do that job. Accounting is what they do. It is their business. We'd be foolish if we tried to do this ourselves.
Chad Pytel
Thoughtbot, Inc.
President
---
Accounting And Bookkeeping Services
For Small Business

Video Testimonial: Hiring a Virtual CPA
Helps Your Business

Web Based Accounting Customer Testimonial

Outsourced Accounting & Bookkeeping Services
---

When we first started Ushahidi, we were a small non-profit with very little expertise in payroll and basic accounting for our people scattered across multiple States. Over the years, as we grew, Accounting Department helped us sort out our books, provided support with our annual audits and managed our budgets more effectively.
Erik Hersman
Ushahidi

---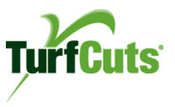 I am sorry it has taken me this long to send a thank you, but I just wanted you all to know that there are some really great companies that I come across and enjoy working with and then there are a few magical companies that create an experience so great that I will never forget all they have done. Accountingdepartment.com is one those magical companies and the people that make it all happen. I thank you so very much for the care you provide for my company and keep up the great work, you are creating magic in the accounting world.
Jay Goldberg
Turf Cuts

---
It took a huge leap of faith to choose AccountingDepartment.com. As you can well imagine, it is pretty scary to send the details of one's financial life winging its way over the internet to people you will never meet. It had to be done, though. Despite the royal sum we paid to our accounting employees in wages and benefits, our bookkeeping was a colossal mess. It was highly inaccurate, our financial statements and other tasks were completed sporadically and there were piles of disorganized papers everywhere. Choosing AccountingDepartment.com was a great decision and we would do it again. In fact, I cannot imagine why any small business owner, who is not an accounting or bookkeeping specialist, would try to set-up and manage this vital function on their own.
My goal is to run my business, not have it run me. Since working with AccountingDepartment.com, our bookkeeping and Controller processes are streamlined. The routine accounting tasks are managed on a predictable schedule and checklists are used to insure that all required documents are processed within the proper deadlines. We have improved the accuracy and timeliness of our financial statements and other crucial accounting functions... at a lower cost then what was being paid to employees.
Phenomenal! The really grand thing about AccountingDepartment.com is that they provide a customer-centric service. This differs from the motivations of employees. I have been most impressed with the technical knowledge, the relentless effort to get everything done exactly right and just how personable everyone at AccountingDepartment.com are. They have had to leap a few buildings in a single bound for me and they have done it with grace. It is a pleasure to work with them and they have taken one big weight off my shoulders. Glenn Patent Group
Kate Glenn
Glenn Patent Group

---

Our accounting firm has had the pleasure of working with many clients who utilize the services of AccountingDepartment.com. Each of these engagements has been entered into with absolute ease because we know first-hand the immaculate service that is provided by Dennis, Bill, and their team. Their expertise in accounting and bookkeeping assures flawless recordkeeping so that clients can concentrate on other aspects of growing their businesses. We highly recommend the services of AccountingDepartment.com to all.
Adam S. Long, CPA
Managing Partner
Sansiveri, Long & Co., LLC

---

AccountingDepartment.com is there 24/7, is accurate and timely in reporting of information and costs the same amount each and every month. As a controller I need to coordinate, plan and report on the financial activities of the company. To accomplish this goal I need reliable financial data, which is exactly what AccountingDepartment.com gives me. Since we have outsourced our accounting to AccountingDepartment.com, we have eliminated accounting and bookkeeping personnel issues, including turnover and absences for sick time and vacation. It's a pleasure working with a full department every business day. Thank you AccountingDepartment.com.
Gail Kurman, CPA
Chief Financial Officer
1-800-Translate

---
Retaining AccountingDepartment.com could be one of the best decisions I have made for my business. Carla, my dedicated bookkeeper, does a wonderful job, and frees up so much of my time to concentrate on other areas of my law firm. Carla is amazing and is a huge part of my team. I rely on her for all of my accounting, billing and payroll needs. She and AccountingDepartment.com have never let me down. Almost all of our work is done through email and scanning and there are rarely any communication issues. All of my accounting and bookkeeping requests are met timely and accurately. I would dread not having them and going back to employees doing these tasks. I highly recommend AccountingDepartment.com to any small and mid-size law firm.
Robert Milman esq.
Marshall M. Miller Associates Inc.

---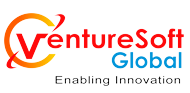 Quality of work, promptness in response, understanding customer needs and willingness to accommodate urgent requests – all that management wishes to succeed in a competitive environment are provided by AccountingDepartment.com. We know whom to call when there is a need.
Venkat A Bhat
www.venturesoftglobal.com

---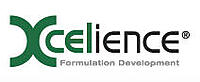 One of the several benefits of using AccountingDepartment.com for us is that your business can bring in the best practices in accounting and bookkeeping. Xcelience is the leader in formulation development to develop clinical trial material. We understand pharmaceutical development challenges, and provide a variety of dosage forms to accelerate drug development. We are specialized in our field and stay ahead of technologies to help our clients get low soluble products into a drug product. We use AccountingDepartment.com to get the same advantage on the financial side.

We get all the advantages of a well educated, full financial team without the disadvantages of a bureaucratic large company mentality. We provide great agile drug development services to others so why shouldn't we look to find the best financial resources right here in the USA.

Xcelience wants to focus on providing the best formulation services to our clients and AccountingDepartment.com lets me do that.
Derek Hennecke
Xcelience
Florida

---
Our non-profit organization recently switched treasurers and our company lost its volunteer bookkeeper. Since our new treasurer was in Los Angeles and we're in New York City, we needed a new solution not only to keep track of the records but also to keep us well connected. AccountingDepartment.com came in, acted as the bridge for us, and helped with our transition. Now we have an office in NY, a treasurer in LA, a controller in Montana, and a bookkeeper in Alabama. We have a smooth system that is accurate and up-to-date.
Michael Lee
Development Director of Committee of 100, Inc.
New York

---
AccountingDepartment.com has helped us tremendously with our accounting needs, first by identifying the weaknesses in our accounting processes and then by restructuring our processes for maximum efficiency and accountability. Being a high technology start-up, we now can focus our efforts on growing the revenue and developing cutting-edge technologies. AccountingDepartment.com keeps us on track, and their customer service is exemplary. The staff is friendly and informed—and we could not hire an accountant that would provide the services AccountingDepartment.com provides for the cost.
Helen Eliadis, CFO
L2 Solutions
California

---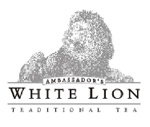 As a marketing driven company and marketing driven mind set, our accounting function had always lagged. In order to develop a healthy business model, we desperately needed the information that a complete accounting system provides. The level & sophistication of results our company has enjoyed from AccountingDepartment.com is beyond what we could have expected.
Kathryn Petty Sir Aubrey Tea
Arizona

---

AccountingDepartment.com has made a significant difference to our business. We can now focus on growing our company instead of hiring and managing an accounting staff. Within days OutSource It recreated our QuickBooks and found a $40,000 write-off that our in-house accountant and CPA firm missed!
John Maguire
International Voyager/Cruise Direct
New Jersey

---